What's happening
Recent news
Linkage Grant success
The School did exceptionally well in the recent ARC Linkage Grant rounds with grants awarded for collaboration with industry in the health sector, document storage, visual analytics and cloud storage. Congratulations to all the staff involved!

Professor Alan Fekete; Associate Professor Uwe Roehm; Dr Michael Cahill in collaboration with MongoDB Australia ($239,26 in funding for their project Improving provision of a document store as a service in a public cloud).

Professor Dagan Feng; Dr Jinman Kim; Professor Michael Fulham; Associate Professor Stefan Eberl in collaboration with Royal Prince Alfred Hospital ($360,000 in funding for their project A data science framework for modelling disease patterns from medical images).

Professor Seok-Hee Hong; Professor Peter Eades; Dr Weidong Huang; Dr Cristina Cifuentes; Mr Nathan Hawes in collaboration with Oracle ($382,000 in funding for their project Visual analytics for massive multivariate networks).

Professor Albert Zomaya; Professor Zahir Tari in collaboration with Jemena Electricity Networks (VIC) ($390,000 in funding for their project Cloud-data centres resource allocation under bursty conditions).
19 February 2016
An international research team has provided evidence for the first time of the vulnerability of electronic communication via email.
More...
4 January 2016
Summer school brings together passionate young coders. 100 year 11 and 12 students are participating in an intensive coding summer course this week at the University of Sydney.
More...
Excellence in Research for Australia (ERA) outcomes
17 December 2015

The University of Sydney received the highest score of 5 ("Well above world standard") for Information and Computing Sciences research performance in the Excellence in Research for Australia 2015 Report.

Further details - ARC ERA outcomes website.

ERA aims to identify and promote excellence across the full spectrum of research activity in Australia's higher education institutions. ERA evaluates the quality of research against national and international benchmarks

Previous rounds were held in 2010 and 2012 (pilot in 2009).

The ERA results just released and compiled by the Australia Research Council (ARC) give us an indication of a University's research performance. Each University submits information on research outputs over the past few years. These include journal papers, books, conference proceedings and non-traditional research outputs such as translations, exhibitions and creative works. Universities also provide information on the applications of their research, which may include patents and commercial income. In addition to the university research, researchers themselves are evaluated by esteem measures that include competitive fellowships and memberships of academies.

Research quality is evaluated in groups defined by 2-digit and 4-digit Field of Research (FoR) codes. The final report of the University's research quality rates the performance in each FoR code against a world standard, using a scale of 1 to 5. A score of 3 is research at world standard; a 4 is research above world standard; and a 5 is research well above world standard.

The University of Sydney has attained a score of 5 in the category Information and Computing Sciences, and also in Computation Theory and Mathematics, and Distributed Computing.
Sydney progcomp team on the way to NZ regionals
Team Sublime3 from the University of Sydney has been invited to compete in the ACM ICPC South Pacific Programming Contest in Auckland.

David Zhao, Erica Hu and Nick Armstrong (pictured) ranked 3rd in the South Pacific Central Division in the competition.

Congratulations to Erica, Nick and David, and to coach Ben Drinkwater.

9 July 2015
University of Sydney Cloud computing expert Professor Albert Zomaya has been awarded a prestigious Australian Research Council Linkage Project grant.
More...
13 April 2015
As healthcare increasingly depends on the innovative use of modern technologies the University of Sydney has announced a first of its kind master's degree aimed at developing leaders in the emerging field of health technology - the Master of Health Technology Innovation.
More...
28 January 2015
They may not own computers or know how to blog or tweet yet but learning computer programming may help many Cambodian children find their way into future careers.
More...
28 November 2014
Young students with a vision of entrepreneurial success will be mentored by industry professionals through the new Sydney Accelerator Network (SAN) launched at the University of Sydney's School of Information Technologies.
More...


28 October 2014
Australian cloud-computing experts based at the University of Sydney will work with researchers in the United Arab Emirates to find better methods for exploring and exploiting large quantities of stored data.

Professor Albert Zomaya, Chair of High Performance Computing and Networking, and his colleague Dr Young Choon Lee from theSchool of Information Technologieshave been awarded a $920,000 ICT Fund grant to support their work into the design and development of scalable solutions for the storage and accessing of large volumes of data. The pair will work in collaboration with researchers from Khalifa University, UAE, headed by Dr. Paul Yoo.
More...
2 September 2014
When University of Sydney PhD candidate Kenny Sabir isn't composing music he is deconstructing chromosomes. The musician and IT student won the University's Three Minute Thesis finals held on the weekend with his presentation on understanding chromosome structures.
More...
12 June 2014
Biomedical imaging is transforming medicine with movie-like CGI and large data sets playing a central role in the revolution according to the University of Sydney biomedical engineers hosting the 31st Computer Graphics International Conference.
More...
4 June 2014
Biomedical research students at the University of Sydney been awarded 1st place in the annual Cross Language Evaluation Forum image challenge for developing a unique algorithm that automatically analyses 3D computed tomographic liver images.
More...
Keeping the cloud clean
3 June 2014
With hundreds of data centres, thousands of server rooms and individual racks in Australia alone there is an urgent need for industry to fully address the environmental impact of cloud computing, says the University of Sydney's Professor Albert Zomaya.
More...

28 May 2014
Designers of large public interactive displays (PIDs) should expect playful responses to these displays. This was the unexpected finding from a study by an inter-disciplinary group of designers and computer scientists at the University of Sydney.
More...
Congratulations Professor Albert Zomaya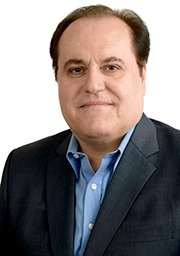 27 March 2014
Professor Albert Zomaya has been awarded an IEEE Computer Society Technical Achievement Award. The award recognises Professor Zomaya's "outstanding contributions to the solution of scheduling problems in parallel and distributed computing systems." The prestigious award is given to renowned technologists who have made contributions in the past 10-15 years that have significantly promoted technical progress in the field.

The award coincides with the publication of Professor Zomaya's new book, "Biological Knowledge Discovery Handbook: Preprocessing, Mining and Postprocessing of Biological Data". The book is co-authored by Professor Mourad Elloumi, from the University of Tunis-El Manar, Tunisia.
26 February 2014
Details on how to fingerprint herbs, isolate and identify herb potency or connect massive clinical datasets are among the topics of a new reference tool released today by University of Sydney academics.
More...
22 January 2014
Algorithms that enable powerful and intuitive searching of large data have earned a University of Sydney Information Technologies senior academic the 2014 Computing Research & Education (CORE) Chris Wallace Award for Outstanding Research Contribution.

Associate Professor James Curran,from the School of Information Technologies will be presented with the prestigious trans-Tasman award at the Australasian Computer Science Week (ACSW) conference in Auckland, New Zealand on 21 January 2014.
More..
25 October 2013
Important visual sequences in news, security or personal camera footage will be faster to identify thanks to a keyframe technique developed by University of Sydney researchers.
More...
17 October 2013
The University of Sydney researcher behind Scaffold Hunter, prize-winning open source software, has been invited to attend the Google Summer of Code (GSoC) Mentor summit held in San Francisco, USA.
More...
14 October 2013
Intelligent machines are a favourite subject for science fiction writers, who have mined into the rich potential for mayhem when robots with brains rebel against their human masters.

In real life, robots are often assigned mundane tasks that are too boring or dangerous for human hands. But Fabio Ramos is helping to produce a new breed of intelligent robots with applications more ambitious than vacuuming the floor or dealing with unexploded bombs.
More...
10 October 2013
Oatley has been selected as the best Sydney suburb to trial Neighbourhood Networks, a new online site developed by University of Sydney information technologies researchers.

Community noticeboards similar to those found in local supermarkets or libraries were the inspiration behind Neighbourhood Networks, a website co-founded by Dr Rainer Wasinger and Hai He as part of the University's collaboration with the Smart Services Cooperative Research Centre (CRC).
More...
9 September 2013
A new anti-spam model using repetitive games theory has been developed by University of Sydney researchers. Tested over a year-long period the model showed a 30 percent increase in detecting and classifying spam.
More...
SIT alumnus Harvard bound
School of Information Technologies alumnus Stephen Merity has been awarded a prestigious Australia to US Fellowship from the American Australian Association. The Association provides individual Fellowships of up to US$40,000 for advanced study in the United States, and aims to help existing strong social and economic partnerships and foster intellectual exchange between the United States and Australia.

Stephen received the Dow Chemical Company Fellowship and says the funding will help him off-set the cost of attending the Harvard School of Engineering and Applied Sciences: "The Fellowship will enable me to focus my efforts fully on studying and networking whilst at Harvard. I'm grateful to the American Australian Association and its sponsors for giving me this opportunity."
29 August 2013
Hybrid or multi-cloud deployment is the most cost effective and efficient method for a business to manage abundant cloud computing resources, cloud computing experts at the University of Sydney say.
More...
5 August 2013
A cloud computing researcher at University of Sydney has been selected as among the world's top 200 young computer scientists.
More...
2 August 2013
It will be a race to top the coding leader board when as many as five hundred high schools join the annual National Computer Science School (NCSS) challenge at the University of Sydney next week.
More...
21 June 2013
A new multi-user software platform that allows users to collaborate and seamlessly share content between any surface (interactive whiteboards, walls, touchscreens, tablets and smartphones) was a recipient of a 2013 NSW iAwards Merit in the New Product Category.
Read more.
13 June 2013
Chinese Medicine (CM) and Information Technologies (IT) seem to be polar opposites but Dr Josiah Poon is on a mission to marry these two disparate fields.
Read more.